Hello summer in a roll! Seriously, I'm loving this fruity spin on the traditional spring roll.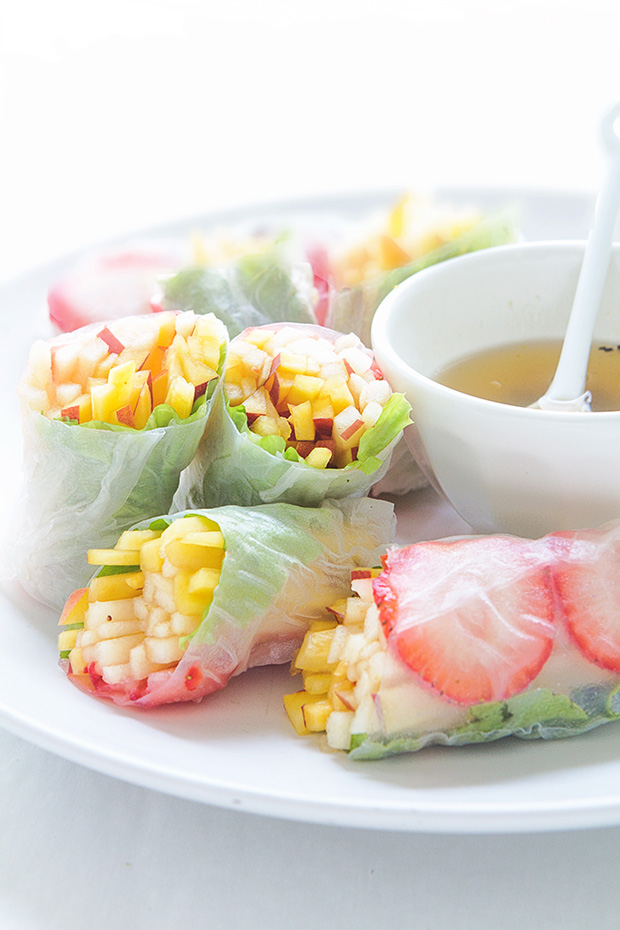 Sure, a traditionalist might not deem these as actual spring rolls since they are sweet instead of savory, and by traditionalist, I mean my very old-school mom. But then again, I've always been the bane of her almost-American assimilation. 
But I'm going to bet that even the strictest of traditionalists will say yes to these summer fruit spring rolls. To make them even better, I've paired them with a jalapeno and honey dipping sauce. It's a light sauce that compliments the fruit rather than overshadows.
Hit the jump here to TheKitchn.com for the recipe and tips and tricks to making a successful spring roll that doesn't come undone with one bite.