Admit it—sprinkles and cherries make you smile! If it doesn't, I question your soul.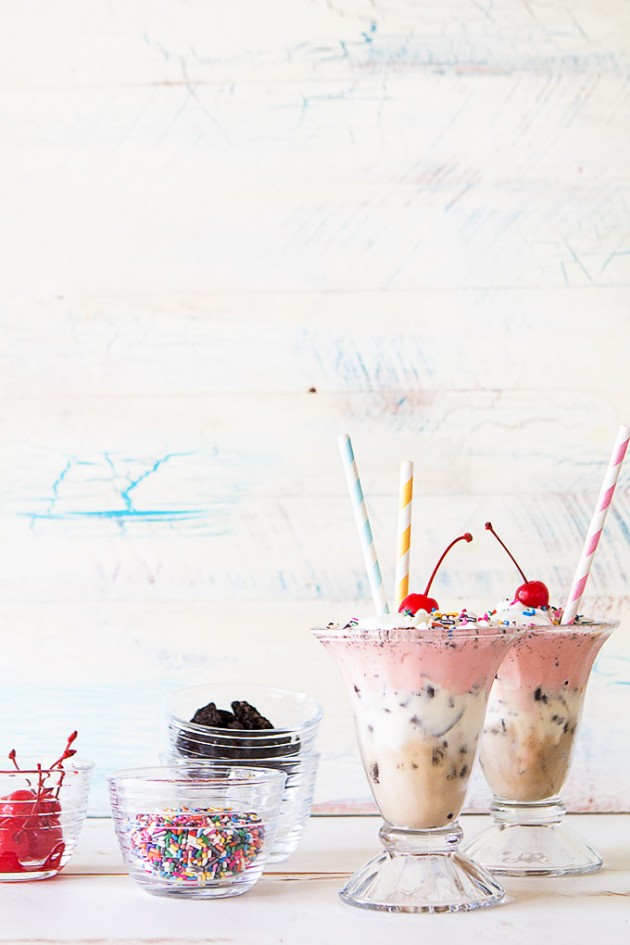 . . . My 8-year-old, sprinkle-hating son excluded because he maybe boy-genius when it comes to math, he has no sensibility when it comes to sensical matters like cake and sprinkles. 
And in lieu of a handful of sprinkles, I gave him a handful of cherries to go with his Oreo Neapolitan Milkshake.  A little something to mark the end of his first week as a third grader and for another year of successfully traversing my way through the parent moshpit that is the first day of school.
It's crazy madness – the parking, the excitement, the helicopter parents who inch you sideways as they push and their child closer to the front of  line. I am not kidding!
That said, I'm pretty confident that with each passing year the so-called mosh pit will thin it self out as the kids get older and the leash gets longer.
Now with no proper transition back to the food, hit the jump here for my base milkshake recipe and a few tips and tricks to making a creamy vs. icy milkshake.